Admin (Founder)
Hello to Everyone,
Welcome to All Health Facts
I Anand Thakur,  living in Ahmedabad (Gujarat), India. I have completed my Post-Graduation  From Indian Institute of Technology (I.I.T) Kharagpur.
Currently I am working in Intas Pharmaceutical (A reputed medicine making company).
I have a  keen interest in various medicine, its manufacturing , functioning and how it  impact on human begins. In this concern i always searched numerous health related approved authenticated journals and various web sources for your benification.
In this concern i always read about lots of scientifically tested remedies and try to bring  those in-front of you all for your health benification.
My passion is to provide you better health/medical information, better remedies instead of medicine and help you to live a healthy lifestyle.
I have worked in CSIR- CMERI lab as a Research Fellow for one Year , having publication in  Scientific Journal (RSC Ananlysist)
Publication date : Jan 21, 2015  
publication description : RSC Analyst
Link : http://pubs.rsc.org/en/Content/ArticleLanding/2015/AN/c4an02333a#!divAbstract
Also We Filed A  Patent
Parallely I am also interested in Health and Fitness Blogging, Teaching, learning Computers languages.
I always enjoy Doing My Work and Always Ready to help any time.
You Can Contact me anytime, I will back to you as soon as Possible.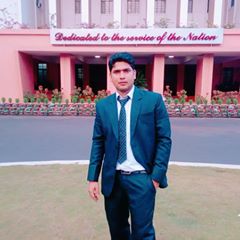 Here, On this platform,  we are trying to cover all your health and fitness related right remedies in a very  concise and smart way.
I hope all my articles will  help you in getting rid of your health problems and keep you stay fit, stay happy & smiling.
Contact Info  : allhealthfactsofficial@gmail.com
If You Want to Contribute or Become an Author then Contact me:
allhealthfactsofficial@gmail.com
Thank You For Being With Us !